LOCAL AND/OR GENERAL
Monday nights from 10pm, Triple R 102.7


2002 RADIOTHON
Below are some photos from the 2002 Radiothon show. There were no photos taken on the night of my guests The Smallgoods which is a shame cos they are the spunkiest band in town.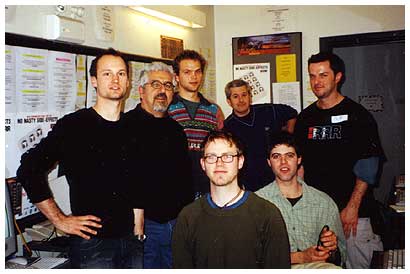 Ryan with the 'crack unit' phoneroom volunteers Neil, Stephen, David, Neil, 'Jones' and the righteous Gary 7 (Retrovertigo).
---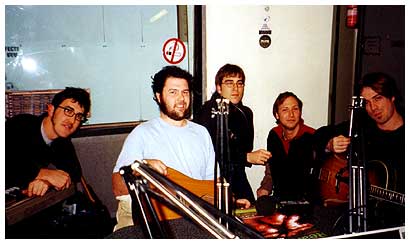 Midstate Orange in Studio 2.
---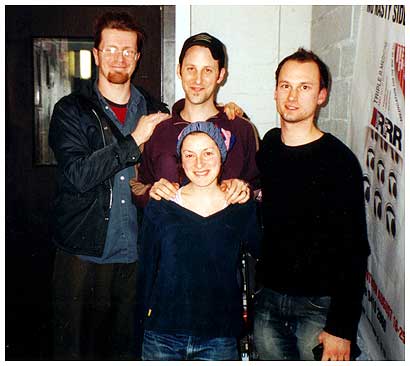 Emily Ulman and band (Phil and Alistair) with Ryan


---

Mike Noga (The Soldiers, Sandro, Legends of Motorsport)
---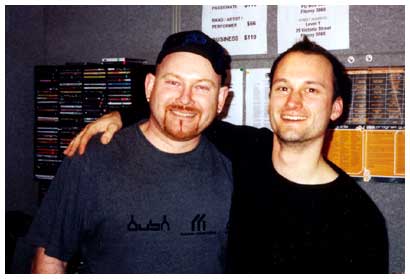 Getting hugs from Brewster B (Weird Groovin)
---